Our Clients
InUrban Strategies provides a range of support to non-profits and small businesses.  Our members have a passion for creating new opportunities for small businesses and economic development focused non-profits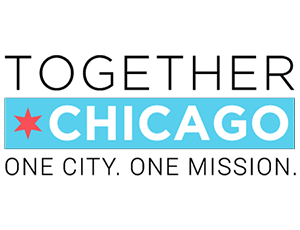 Cultivate chicago Program
Equipping urban farmers with business training to help revitalize urban farms in the city of Chicago. 
Project Description
Cultivate Chicago is a partnership between the City of Chicago's Department of Planning and Development and Together Chicago. The purpose of this program is to better equip production farmers, resident growers, and community stakeholders with the fundamentals of business ownership and financing as well as agricultural best practices and growing consultation through technical assistance, coaching and/or mentoring, informational workshops, and data analysis. The goal is to be of assistance to all stakeholders, encouraging successful urban farm businesses, home and public gardens.
InUrban strategies provided:
A six month business training and coaching curriculum designed to educate urban growers in the areas of business operations. 

Workshops to meet the continuing education needs of all types of growers at any skill level throughout the City.

An online business directory to easily connect local farmers and buyers.

Visits to local gardens and or farms by professional Agriculturalists including resources for soil testing and much more.
Highlights & Key Metrics
Program Design & Development
Seamless Transition to Virtual Cohort During Covid-19
Develop Monthly Newsletters and Training Videos
400+ Member Directory
16-Week Cohort
11 Graduates in Cohort 1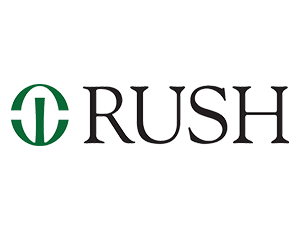 Supply Chain Localization
Identify and develop local businesses to improve community engagement and investment.
Project Description
Rush is the largest employer on the West Side of Chicago and spends millions of dollars on goods and services each year.  The Anchor Mission Strategy outlines the ways in which Rush channels that economic power to make West Side residents healthier by working to improve the economic vitality of their neighborhoods. Rush's purchasing power can maximize economic development at the neighborhood level.
InUrban Strategies helps Rush accomplish this mission by helping purchasing managers buy and source locally. We identify and develop local small/minority businesses to increase the amount of goods and services Rush sources directly from the West Side.
Highlights & Key Metrics
Program Design & Development

From $0 Spend to $250,000+ Spend in Less Than 1 Year

Connected Rush to 30+ Local/Minority Owned Businesses
Ongoing Program Management
Provided Small Businesses With A Pandemic Marketing Guide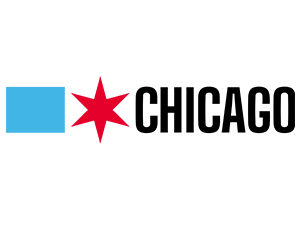 SomerCor (NOF-TA)
We help NOF awardees  navigate the lending landscape.
Project Description
InUrban strategies is an approved Project Lending Coach for Neighborhood Opportunity Fund (NOF) Small Grantees.
In the summer of 2018, the Mayor's Office along with DPD hosted strategic planning sessions with NOF stakeholders, including NOF grantees, lenders and community organizations, to learn how the NOF program could continue to adapt to support grantees and neighborhoods most in need. During these sessions, grantees and partners identified two significant challenges that often hold grantees back from bringing their projects into fruition: (1) managing the contracting and construction process and (2) navigating the lending landscape and securing access to other sources of capital.
InUrban Strategies works with NOF grantees to provide lending coaching and services that include:
– Loan Assistance
– Business Plans
– Business Consulting
– Grant Application Assistance
– Bookkeeping
– QuickBooks Set Up
– Contract Review
Highlights & Key Metrics
Conducted NOF Workshop Reaching 50+ Businesses
TA to 6 Grantees
Helped Grantees Apply for $675,000+ In Loans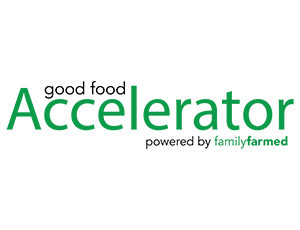 Good Food Accelerator
We help  founders develop and scale their business with a winning go-to-market and growth strategy.
Project Description
The Good Food Accelerator (GFA) gets emerging Good Food CPG (consumer packaged goods) brands ready for prime time, giving them the skills to scale up. 
GFA helps food entrepreneurs expand the production, marketing and distribution of locally and responsibly produced food, in order to enhance the social, economic and environmental health of our communities. We provide competitively selected fellows with coaching, mentoring, strategic support, and access to resources and sources of capital so they can thrive commercially and have a powerful ripple effect on the local economy.
InUrban strategies provided:
A six month business training and coaching curriculum designed for Stage I entrepreneurs to enhance their knowledge of business operations. 

A four month business training and coaching curriculum for start up companies in the natural/good food space.
Development of a Market Access program that connects GFA businesses with local retailers and distributors.
Development of Community Workshops to engage and educate diverse communities on business fundamentals.
Highlights & Key Metrics
Program Design & Development (in 4 weeks)
Seamless Transition to Virtual Cohort During Covid-19

Developed Beta GFAx Program (now GTM)

Designed Stage 2 Go To Market Program For Minorities

Chicago Neighborhood Initiatives
We help small food vendors in the Chicagoland area grow their businesses and increase their operational effiency. 
Project Description
Chicago Neighborhood Initiatives coordinates resources, economic development and neighborhood revitalization efforts in chicagoland's low-to-moderate income neighborhoods. CNI helps transform neighborhoods and create jobs by developing high impact projects, providing financial resources to entrepreneurs and sustaining long-term community partnerships
InUrban Strategies manages the One Eleven Food Hall, which hosts 3 minority owned restaurants. In addition to managing the property and mentoring, we also offer assistance with access to loans and grants. 
InUrban Strategies provides:
Coaching/Mentoring/Back Office Support

Financial Modeling Assistance

Data Migration Assistance (i.e. Quickbooks)

Assistance with Completing Loan Applications                                                            




Highlights & Key Metrics

Established relationship opportunities with local and state organizations such as Chicago Police Department, and the Pullman National Monument