Our Family of Businesses
InUrban Strategies provides a range of support to non-profits and small businesses.  Our members have a passion for creating new opportunities for small businesses and economic development focused non-profits
packaged foods
The delicious chicken sausage you crave, because when you eat better you live better!
Bronzeville Sausage Co
Our Founder was dealing with Type II Diabetes and knew that it was time to change his diet to incorporate a healthier eating lifestyle into his daily routine. Knowing that eating healthier foods should not mean that one has to sacrifice flavor and fun in the process, our founder felt that he could come up with a great alternative to pork sausage options. After a year of trial and error, he created the perfect blend of taste and texture to create a delicious and juicy chicken sausage that has gained rapid market acceptance.
√NON-GMO, Gluten Free and Halal Certified
√Packed with Flavor
√Tender and juicy
√Non-pork Casing
√Proprietary Recipes
Premium Chicken Sausage
Wholly Owned Subsidiary
Distribution in retail and wholesale channels
 Visit the Bronzeville Sausage Co. Website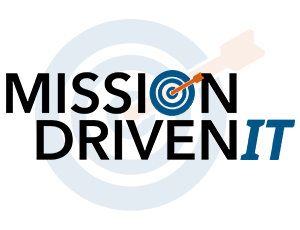 Technology services
Provides a wide array of services and solutions to help you keep your organization moving forward.
Mission Driven IT
We approach IT Services a little differently. We provide complete solutions and take ownership of the end result. We don't waste time finger-pointing and blame-gaming. We make IT work by helping you develop solutions that solve problems. Then we hold everyone accountable, from the PC manufacturer to the Internet provider, to make sure your systems are available when you need them. That makes us a little bit different.
We started this company to support organizations that make our world a safer, healthier and happier place. Mission Driven IT. We make IT work for you!
Information Technology Services
Wholly Owned Subsidiary

Focused on Mission Driven Organizations
Healthcare, SMB, K-12 and Non-profit
food service/events
Helping food entrepreneurs in underserved communities.
Bronzeville Culinary Kitchens
BCK presents an opportunity for food entrepreneurs to work together and
increase the availability of fresh, locally produced food products in the City of
Chicago. The kitchens will be used by established and start-up caterers,
bakers, food truck operators and food product developers. Coming soon.
√Events, Weddings, Etc.
√Pop Up Restaurants
√Food as Art Events
√Cooking & Nutrition Classes
√Ghost Kitchen
Located at 436 E. 47th Street, Chicago, IL 60653. For more information or to join our waiting list email bronzevillekitchens@gmail.com
Food Service/Events
Wholly Owned Subsidiary

Focused on underserved communities
Healthy Food Options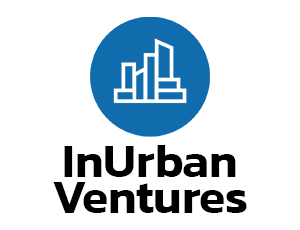 Business Incubator
We invest in early stage, minority & women owned businesses.
InUrban Ventures
InUrban Ventures is our innovation and incubation company. In addition to creating our own enterprises that focus on solving problems in today's marketplace, InUrban Ventures is constantly seeking investment opportunities in seed and early stage companies with an emphasis on minority and women owned companies. Examples of these new ventures include Bronzeville Culinary Kitchens and Mission Driven IT. In addition, we made a significant investment in the Bronzeville Sausage Company to add to our growing portfolio.
Early Stage Companies
Wholly Owned Subsidiary

Minority & Women Owned Businesses
Food, IT Focus